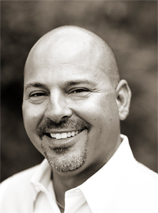 President's Education & Experience
Peter George has a Bachelor of Science in Electrical Engineering from the University of Massachusetts, Lowell and an Associates of Science in Computer Maintenance from Quinsigamond Community College. He worked to establish and grow multi-million dollar accounts and represented leaders in the defense industry while working as Vice President at LTS. Peter started his career as an inside sales engineer at TTM Technologies (Formerly Tyco Backplanes).


"One of the best salesman I know in any industry."
-R. McLaughlin/Astrex Electronics
Why Patriot Technical Sales?
Success selling into such key accounts as: BAE, DRS, General Dynamics, Goodrich, L-3, Raytheon, Sikorsky, etc.
Integrity based organization with a sense of urgency to create opportunities, follow through, and subsequently win business.
20+ years providing successful engineering design-in and sales growth within the New England region.
Extensive knowledge of marketplace and personnel.
Superior representation and marketing of your company.
Benefits:
1. Variable Sales Costs Fluctuate With Sales - We agree in advance on a set rate of commission and Patriot Technical Sales incurs all selling expenses.

2. Immediate Access To The Market - Your company will benefit from Patriot Technical Sales' broad base of pinpointed contacts and pre-existing relationships that will be ready to consider your company as an integral supplier.

3. Broader Sales Context For Your Product - Several synergistic companies on the Patriot Technical Sales' line card will create more opportunities for your company. Current customers will provide another sales avenue for your company.

4. Every Call Is A Relationship Call For Your Company - Patriot Technical Sales is cementing customer relationships through consistent communication which will benefit your company both now and in the future.

5. Vested Partner In Manufacturer's Success - We work as a team. Patriot Technical Sales has a vested interest in the success of your company.